Intellirex is a full professional web design services company.
From programming to graphic design to media design; we do it all professionally.
We can activate your new domain, setup your server and build a complete professional website within one day for your company.
Call us today for a free quote: Call (415) 795-8224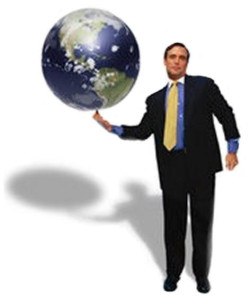 Professional Web Site Design and Web Site Services
Intellirex Professional Web Design Services
We specialize in:
Professional Web Sites, Web Site Design, Web Site Development, Search Engine Optimization and Web Site Maintenance Services
Professionally Designed Web Sites. (We have build websites consisting of over 3000 pages.)
Superior Macromedia and Flash Features and Images Integration for the most professional look possible.
Custom Scrolling Bar with News, Events or Specials on all pages that maximizes your sales or product news headlines.
Top Quality Engineering of your web site content and layout to maximize ease of use and navigation.
Merchant Account integration for real-time sales. (You select and provide account.- Support by us is available on your options.)
Custom database programming and product searcher. (If database is required)Feedback forms containing any information needed to receive feedback from customers as well as inquiries. A scrolling java window to display news articles or related information or new products. Intellirex provide online interactive support solutions so customers can get real-time help or guidance online. This typically enhances sales between 40-60%.
Site will be expandable for viewing in different resolution sizes. Ex: 800×600 or 1024×768
Custom navigation bars or rollover images for ease of use of web site by visitors.
Intellirex optimize your site for search engines and submit your business to the top search engines.
We can Host your websites on our world class Servers for as low as only $9.95 per month.
Our Professional Web Site Servers supply 3000 MB storage, 400 e-mail accounts, 50 Gigabit of Bandwidth and much more.
Intellirex register your new domain; or move your existing domain to the new server for free.
Free Domain name with a two year hosting subscription today. A $45.00 value.
Free Search Engine Promotion to launch your website with search engines like  GOOGLE.com
Custom CMS (content management systems) professional websites were you are in charge and can update or make changes to your own website.
We setup all your company e-mail accounts and provide ongoing support for both your website and e-mail support with spam filters.
Professional Web Design, Engineering and Architecture.
Intellirex can help you…
We are a USA based company with the best expert designers and web programmers and we keep up with the latest technology. Our staff is highly trained and handle state-of-the-art technology, high-tech communication systems and use the latest hardware and software. Apart from all this, the main advantage in hiring us as your web development company to design and/or redesign your website is our ability to do it professionally and better than anyone in the industry. We strive to be competitive in all we do!
Intellirex also provide web site maintenance services starting from $85 per month for ongoing growth to your Internet Solutions. These services include web hosting, unlimited changes and a complete redesign of your site once a year if need be. Remember people in general look for different things; they definitely will come back and revisit your site if they know there is always something new.
Online Support Chat Services are available for integration to all your web site pages to monitor your visitors moving on your web site and to provide real-time interactive support by communicating with them and answering all questions now. You can send them new pages to look at by opening web pages on their computers remotely. This helps a lot when it comes to sales and revenue generation capabilities and is managed by you and not some other company that does not care for your customer. This Interactive support solution starts at $45 a month and can be included on all your web site pages.
To further broaden you target market, we can duplicated your web site in other languages such as Spanish or French (other languages will be available soon too) by qualified translators. This service could give you an International presence for your business. Or we can prepare a demo of your multi-lingual site for just the 10% of the quote given.
This is what you can do: you tell us what you would like to do with your site or whether you need a new internet presence. Let us do the work for you!
Intellirex can prepare a quote and if you accept it, we will start your Internet Solutions immediately. Your satisfaction is our highest priority because we aim to support all your maintenance needs on an ongoing basis and have your complete satisfaction to enable customer referrals.
Schedule a meeting with our design team by contacting us now. If you have an existing site you want us to focus on, please include that web site URL or link and the changes you would like to make. We will do our best to meet your needs and expectations.

Call us today for a free quote: Call (415) 795-8224