Intellirex is the worlds foremost Professional Auction Software Solutions Provider. We have built what others could not, a Live Video Streaming, Live Bidding, Live Chat Auction Platform that is totally interactive between the Auctioneer and all Bidders that is logged into the Live Auction Broadcast.
All Live Video Auction Software comes with a fully Professional back-end Admin platform where Auctioneers load, manage and control all aspects of the Live Video Auction Software including accounting and bidding such as Proxy Bidding and more.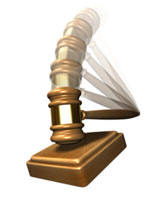 With professional auction software features like:
Real Time Bidding
Live Streaming Auctioneers
Live Bid Updates
Real Time Chat with Auctioneers
Catalog Bidding
Minimum Bid Placement
Proxy Bid Placement
Admin/Auctioneer Content Management
Going once / Going Twice / Sold (real-time)
and much more…
Call us today at (406) 577-1146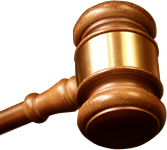 Professional Auction Software Features
Sell any form of item (Products, Digital Goods/Downloadable items, Services)
List auctions, fixed priced or offer based items
Open or selected sellers (choose to allow all registered users to list items for sale or opt to only allow selling privileges to selected users – ideal if you wish to sell only your own items)
Unlimited categories, listings, users
Integrated with all major payment gateways
Worldwide shipping carriers integrated
Multi currency support
Bootstrap-based responsive design for support on all common types of devices (desktops, cell phones and tablets etc)
Full social media integration
Full array of SEO options
Custom listing and registration fields (enables you to fully customise both the registration process and selling steps with custom input fields, for example if you are running a market specific site i.e. Autos you can add fields such as "Make", "Model", "Engine Size" etc., all these fields are searchable/available as filters for buyers when browsing your site)
Full Members Area Control Panel
Users can fully manage their account from an easy to use members area
Sellers can manage their auctions
Sellers can fully manage their stock inventory
Seller tools include stock control settings, tax settings, vacation settings + much more besides
Shipping settings
Customisable selling process (controlled by individual sellers)
Sellers can create vouchers to be used against their listed items
Buyers can view all bids placed, offers made and items purchased
Full internal messaging system
Full feedback/review system

Customization
Easily customizable included themes
Fully translatable
Auction Listing Features
Listing selection (seller can choose to list their item in the main auction, their store front or both – only applicable if the seller has created their own store front)
Custom item title/subtitle
Easy to use HTML editor for entering/customising item description
Quickly and easily upload image(s) – multiple file uploading supported (or attach remotely hosted images)
Quickly and easily upload media files
Add embedded content (YouTube videos etc)
Select currency for your listing (buyers can convert currencies on the item details page)
Enter a start bid for your auction listing
Optionally enter a reserve price for your auction listing
Choose whether to offer a "Buy It Now" option on your listing
Choose whether or not you wish to receive offers from potential buyers on your item, should you choose you accept offers you can enter an offer range you are happy to receive i.e. "Offers in excess of $123"
Choose to list your item right away or select a custom start time
Choose a duration for your item or select a custom end time
Opt to enable a "Private Auction", if selected the bidder(s) username will be hidden from view
Choose to feature your item on the home page
Choose to feature your item on the category page
Choose to highlight your listing when browsing (adds a colour background to your listing)
Enable to automatically re-list your item if it does not sell (option to re-list even if the item sells)
Select whether or not you will accept returns/refund requests
Select your shipping options
Select your payment options
Choose to offer an Insurance delivery option and if so enter the cost of this service
Save a listing as a draft
Auction Bidding Features
Anti bid sniping (automatically extend the end time of an auction when a bid is placed within X minutes of the auction close time – settings configured in the admin area).
One step bidding – place your bid within a matter of seconds
Automatic notification should you be outbid
Retract your bid (if enabled within the admin control panel)
Add items to your "Watch List", any item on your watch list which receives a new bid or is updated in any way will trigger notification via email
Auction Management Features
Manage all your listed auctions quickly and easily within the members area
Edit your auctions at any time
Sell a "Similar Item"
Close your auction early
Delete your auction
View all your closed auctions with the option to quickly re-list any closed auction
Review all offers received on your auctions
View all sold auctions
Auction Billing and Accounting Features
On Sold status, system sends out emails to auction "winner" to login and pay.
Direct payments via gateway to your preferred merchant is all automated for easy payments.
System records payments made and records accounting on user/bidder side and seller/auctioneer side.
More reporting happens in admin where reports can be run on auctions, items, users etc.
Call us today at (406) 577-1146